Only the Best for Your Blacksburg VA Home
Parmer and Sons Painting and Staining Delivers Outstanding Exterior House Painting
Is your home overdue for an exterior paint job? To better protect your home and strengthen its beauty and value, you need to hire a top painting contractor. With high-quality work, you'll enjoy substantial benefits.
The Benefits of Exterior House Painting
Boosting Curb Appeal in a Cost-Effective Way
Even if you aren't currently planning to sell or rent out your home, it's still important to strengthen its curb appeal. An attractive home leaves a better impression on people and increases the happiness and confidence you feel about where you live. Also, if you do change your plans and put your home on the market, a strong curb appeal will serve you well.
With the right contractor, outside house painting is a straightforward way to make your home more attractive. It often costs significantly less than many other types of modifications to your home and property, and it typically takes less time.
Increasing the Market Value of Your Home
Your paint job affects the pricing of your home. An outdated or deteriorating paint job undermines your ability to sell or rent out your home at an advantageous price. The work of high-quality exterior house painters helps your home perform significantly better in the marketplace.
Request Your Quote!
"*" indicates required fields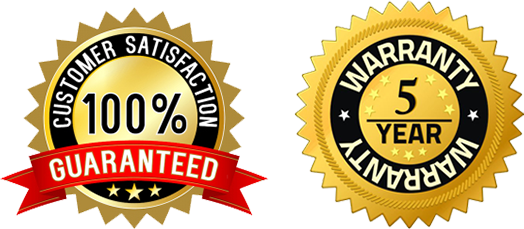 Enhancing Protection and Longevity
When the quality of a paint job is superior, it yields lasting benefits and gives you a good return on investment. One of the major benefits of a paint job is its ability to protect your home.
Your Virginia home is hit with all kinds of unforgiving weather, including storms and temperature extremes. It's exposed regularly to harsh sunlight. It also suffers exposure to a variety of contaminants, such as dust, dirt, pollen, mold, and chemicals.
Your paint job is an extra layer of protection against these damaging forces. Exterior house painters know which paints and other coatings to use to improve the durability of your siding and other parts of your home. The results include:
Siding that lasts longer.

Less moisture penetration.

A stronger resistance to mold and insect damage.
A durable paint job carried out by top professionals will help you prevent or slow down costly deterioration. You'll need to perform fewer repairs and replacements. Over time, you'll save money while making your home stronger.
Exterior House Painting: Mistakes to Avoid
People sometimes mistakenly assume that painting the exterior of a home requires no special skills. The reality is that a high-quality paint job demands professional training and experience. Otherwise, you end up with costly errors, such as the following:
Lack of Thorough Preparation
Prior to the paint application, each surface needs to undergo careful preparation. Otherwise, the paint job won't last as long and will look significantly worse.
Professional painters can spot various problems, including cracks and insect damage, and they'll be able to perform many kinds of repairs. They'll also clean each surface, removing old paint chips, dirt, mildew, and other undesirable substances.
Lack of Knowledge About Different Surfaces
Are you painting vinyl siding? How about metal, wood, or brick surfaces? Each of these materials has its own properties and demands a specialized approach. The kinds of preparation, coatings, and paints that are suitable for one surface may be ineffectual or damaging to other surfaces.
Amateur paint jobs usually have missed spots, uneven coatings, and other unsightly problems. In contrast, professionals have mastered the tools and techniques necessary for every aspect of the work. The result is a beautiful, consistent, and durable paint job.
Hire Outstanding House Painters in Blacksburg VA
When you call on us to paint the outside of your home, what can you expect?
We're licensed and insured, and all of our workers are highly skilled and thoroughly vetted. Rigorous training, and regular performance evaluations are among the methods we use to make sure our workers meet high standards.
Our trustworthiness also shows itself in every aspect of a project. We're fair and transparent about pricing. We're always available to give you honest and detailed answers to your questions. We also never accept sloppy work. You can always entrust your home to us.
Our knowledge of paints and other coatings is extensive. We also have a deep understanding of all the surfaces we work on. Because we keep updating our skills and knowledge, our approach to exterior painting is never outdated. We're familiar with the latest tools and the most effective techniques.
We also bring an artistic eye to our work. For each home, we know how to choose the paints that will look best. Feel free to discuss your preferences with us, and we'll help you make the most aesthetically pleasing choices.
Consistent Customer Satisfaction
When you work with us, why is your satisfaction guaranteed? One reason is our ability to achieve excellent results on every project. Along with making sure that our work meets our own strict standards, we check that you fully approve of it.
Throughout each project, we aim to increase your comfort and convenience. We respond quickly to calls, give you clear explanations, and respect your budget. We arrange for a schedule that minimizes disruption to your daily routine. You'll always find us attentive to your needs.
If You Are Searching Painters Near Me, Use Parmer & Sons Painting
If you live in or around Blacksburg VA, don't hesitate to contact us. You can reach us through our site or call us at 540-320-7901. We look forward to giving you the joy and the tremendous value of a beautiful home.