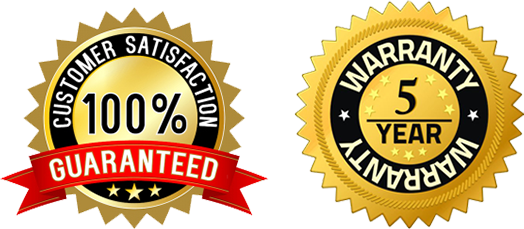 Residential Painters in Blacksburg VA
It's generally a good idea to have the outside of your Blacksburg VA home painted every five to seven years. Furthermore, it's generally in your best interest to have interior spaces repainted every five years. A fresh coat of paint can protect walls from water, pest and other types of damage, which can make your home easier to maintain. The folks at Parmer & Sons Painting and Staining have served homeowners in the area for many years, and they are ready to help keep your property in good condition for years to come.
We Only Use Trained Professionals
Residential painting projects are completed by experienced professionals who serve as employees and subcontractors of our company. This means that we have the ability to provide direct oversight over their work throughout the course of a given project. Furthermore, we have the ability to provide a thorough training program that helps to ensure that our people always follow current best practices.
Our Work Is Guaranteed for Five Years
We are so confident in the quality of our painting services that we'll guarantee our work for up to five years. If you notice paint is peeling, bubbling or fading, give us a call right away. One of our friendly staff members will come to your property as quickly as possible to determine the cause of the issue. Once the root of the problem has been determined, we will work to rectify it as quickly as possible. You can also feel free to contact us even if a problem arises outside of the warranty problem. We will still do whatever we can to ensure that you're completely satisfied with your home's paint job.
We Are a Licensed and Insured Painting Contractor
To become a licensed painting contractor, our team had to adhere to a series of rigorous quality standards established by the state of Virginia. The fact that we have retained our license shows that we are still motivated to offer the highest levels of quality and customer service.
The fact that we are insured means that you don't have to worry about paying for any property damage that may occur during the course of a project. However, it's important to note that we take a series of steps prior to beginning work on your home to minimize the risk of any damage occurring.
Projects Can Be Completed Within Days
One of the benefits of hiring Parmer & Sons Painting to complete your next home improvement project is that we'll do whatever it takes to finish it in a timely manner. With multiple crews and the ability to bring them together to create larger crews we are capable of completing your project within your deadline.
We also offer flexible hours for interior projects to ensure minimum disruption to your daily routine. Our team is generally available to work on weekends to further expedite the process of painting a kitchen, bathroom or master bedroom.
Your Health Is Our Top Priority
To ensure that your family is safe while we paint interior spaces, our team will use a variety of tools to allow for proper ventilation of contaminated air. Furthermore, we typically use products that contain low levels of volatile organic compounds VOCs. This helps to ensure that you aren't exposed to potentially toxic fumes for weeks, months or years after the paint dries.
We'll Work With You to Choose the Right Colors for Your Home
There are many variables to consider when choosing the color scheme for your home. Generally speaking, you want exterior colors that are similar to those used by others in your neighborhood. This may be especially true if you live in a neighborhood controlled by a homeowners association (HOA). In addition to keeping your neighbors happy, staying within the mainstream may make it easier to sell your house in the future.
You typically have more leeway as it relates to choosing a color scheme for interior spaces. Generally speaking, bedrooms, living rooms and other areas within the home where you tend to relax are covered in cool colors such as green, blue or purple. Spaces such as a home office, home gym or play area may benefit from being covered in red, yellow or other warmer colors.
Our team will spend time walking through your home to learn more about how we can best meet your needs. In addition to developing a color scheme, we can also provide insight into the types of paint that you might want to use throughout your property. In most cases, lower gloss paints will be used outdoors or in areas that receive a lot of traffic indoors. Paints that contain a higher level of sheen are typically used in kitchens and bathrooms.
If you are in need of painting services in Blacksburg VA, give Parmer & Sons Painting and Staining a call today. Our goal is to ensure that you are 100% satisfied with the work that we do on your home. During an initial consultation, you'll receive a free estimate and projected timeline. We will also be happy to talk more about the types of products that we use and the various precautions that will be taken to prevent accidents from occurring.