Only the Best for Your Roanoke VA Home
Exterior House Painting in Roanoke VA
Is it time to hire outside house painters to touch up peeling or fading paint? When paint fades and feels chalky or starts peeling, those are two signs that you need new paint. Maybe you have had the outside of your house a certain color for a long time and want to change it. Some people also repaint siding when they move into a new home. Our team is happy to provide exterior painting services for any reason. At Parmer & Sons Painting, our exterior house painters have many years of combined experience serving residential customers in the Roanoke area.
Experience the Value of Professional Exterior Paint
There are some great benefits involved when you have professionals repaint the outside of your house. The main benefit is having a protective barrier on your home. Rain, snow and other elements can damage the outside of your house over time. If you have high-quality paint applied correctly, the exterior walls are better protected. Painters can also patch holes or fill in cracks to reduce pest entry points. They have professional equipment to remove old paint, clean the siding and smooth out surfaces.
In addition to the practical benefits of exterior painting, there are aesthetic advantages. Your home will have better curb appeal, which can especially help you if you want to rent it out or sell it. If one of those goals is your primary reason for repainting, our team can also assist you in finding the right color to attract the buyers or renters you want. Painting is a good way to quickly transform your home and enjoy a property value increase as well.
Why Work With Our Professional Exterior Painters?
If you have ever attempted to paint the outside of a home before, you know how much more complicated it is than it looks. There is also the risk of getting the wrong color, seeing an uneven finish or running into many other potential setbacks that cause delays. When you work with us, there are no delays since we know how to address issues before they become time-consuming problems. Also, you do not have to worry about spending extra to fix an uneven finish or to repaint over the wrong color. We make sure you have the color you want the first time and apply it correctly for an even finish. Rest assured that our exterior house painters stay within budget and finish before the deadline. There are other benefits of working with us.
Request Your Quote!
"*" indicates required fields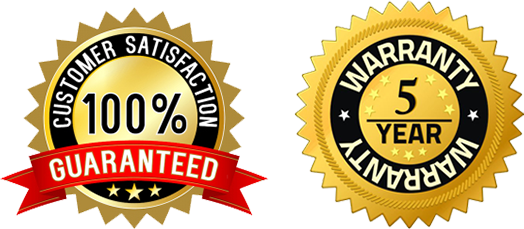 Verified and Trained Painters

We verify that painters are trustworthy through our stringent screening process. Our team consists of people we would trust with our own house painting needs. We have a code of conduct that all painters follow, and it is centered around respect and care for our customers. Also, we make sure that painters know the right methods for applying the correct paint to a substrate. They are familiar with interior and exterior surfaces, paint types and application methods. Additionally, they are trained to use the industry's top equipment for professional-looking results. With all the tools and training they have, they are able to work in any environment and maintain their efficiency.
We Guarantee Your Satisfaction
Yes, you read that headline correctly. There is a 100% satisfaction guarantee. Since we use high-quality paint and employ skilled tradespeople to paint homes, we also include a warranty that is good for five years after the paint is applied.
We Specialize in All Residential Structures
Whether your home was built a year or 100 years ago, we can paint it correctly. Our exterior painting team is familiar with older types of siding and some of the unique issues associated with repainting older structures. We are also familiar with the different aspects of newer homes when it comes to exterior preparation and more. Our team has painted condos, single-family homes, townhouses and other types of homes. We always use a thorough preparation process and use the right techniques for each type of surface.
We are Insured and Licensed
Getting a license is not a simple process. It requires extensive knowledge, tests and more. We are a licensed painting company, and that is one way we demonstrate our professionalism to our customers. Also, we demonstrate it through responsibly carrying full insurance. This means that if anything happens to your property or our painters during the process, we take on the financial liability.
Request Your Free Exterior House Painting Estimate in Roanoke VA
In addition to being committed to providing the highest quality of work, we are committed to excellence in customer service. Our flexible team will work hard to accommodate your needs for scheduling and help you find the perfect paint colors. If you are looking for professional house painters near me in Roanoke VA, Parmer & Sons Painting is happy to help end the search by providing you with top-of-the-line service. Please give us a call for a free exterior painting estimate in Roanoke.