Only the Best for Your Blacksburg VA Commercial Property
Commercial Interior Painting
The importance of commercial interior painting cannot be understated as the visual appeal of the inside of your structure is important for several reasons. For example, it has an impact on your employees. They feel prouder of where they work if it looks clean and its color scheme fits the surroundings. And, perhaps more importantly, those Blacksburg VA-area businesses with customers or clients regularly coming over will want to ensure that those individuals receive a positive visual impression of where they will be doing business.
Professional and Modern-Focused
We at Parmer and Sons Painting and Staining know how to complete our painting jobs with a high degree of professionalism in our work and with how we handle ourselves, efficiently, safely and within the agreed-upon budget. We know how important this paint job is to you. As a result, we guarantee that you will be proud of what we have brought to your business.
We are able to do this through educating ourselves on various aspects of the painting process. We know how different types of paints and coatings have their own characteristics and properties and which ones will work for you and how to apply them. We also keep up to date on modern techniques, are familiar with the latest equipment and understand which finishes work with which substrates.
One of the ways that we will provide you with a professional, thorough paint job is by taking into account how our work will impact the employees, clients and customers who will see it in the days, months and years to come.
Yes, our knowledge of the painting process allows us to complete our jobs in an aesthetically pleasing way. However, we also understand that more goes into how paint looks than aesthetics. For example, we know how to paint the inside of a bank in a manner that communicates quiet confidence. Conversely, unless you request differently, we tend to paint offices with color schemes that improve mood and productivity. For a restaurant, we will make it homey, if that is what you would like.
Of course, we also ensure that our paint job lasts for the duration. We know how wear and tear can impact paint. For example, areas around a constantly working machine will most likely need to be painted differently than somewhere that is far from machinery and people. Meanwhile, ceilings need to be handled differently than walls, logos must be treated with care, and confined areas can oftentimes present a special challenge, but we are well trained to handle all of these scenarios.
Our commercial painting company can also readily adapt our work to varied and challenging environments. We ensure that the setup, the painting process itself and the teardown protect the areas surrounding where we are painting and that anybody in the vicinity is kept safe. We also take care of other details such as preventing paint odors from entering other areas of the building so that employees can more easily continue to focus on their work and visitors are not put off.
Simply put, we know that adjusting to the work environment in various ways is a pivotal skill for commercial interior painting company employees to have, and we do.
Some of the types of businesses that we work with include medical facilities, college campuses, malls, stores, restaurants and office buildings. Regardless of what type of structure and what type of business you oversee, you can trust that we will provide you with high-quality, thorough service.
Request Your Quote!
"*" indicates required fields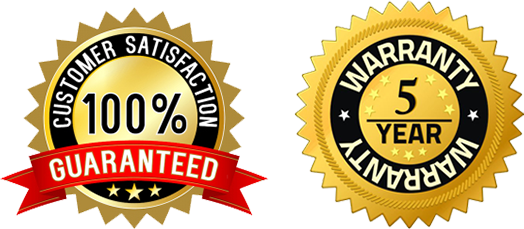 Parmer and Sons Painting and Staining employees & subcontractors have a proven track record and can meet our strict professional standards. We only work with those who have earned our trust and the trust of those who have used our services in the past. They know how to be careful, considerate, complete and accurate in every step of the painting process.
You may not want to have your commercial painting contractor working at certain times of the day or of the week. Perhaps you oversee a 9-to-5-type workplace in Blacksburg VA and want the work to be done outside of those hours. Or maybe you own a public-facing business that has its slower times on weekday mornings, and that is when you want your painting job to be completed. Regardless of what works best for you, we will work within that time frame. We are flexible, and we offer both weekday and weekend work schedules.
We know how disruptive to the bottom line any slowing down of your business can be and how distracting painting during your open hours can be, and we ensure that we keep those instances to a minimum.
We are dedicated to businesses throughout the Blacksburg VA area, and we are looking forward to working with you to beautify your building's interior. Contact us at 540.320.7901 or by filling out our "Get an Estimate Today" form on our website, and we will get right back to you and set up a meeting to discuss what you are looking to get done and how we can go about meeting those expectations. We would also be glad to talk through any concerns that you may have.
Parmer and Sons Painting and Staining is a fully licensed and insured company, and we guarantee your satisfaction.