Only the Best for Your VA Exterior
As a business owner, you are always focusing on the needs of your customers or clients, and one of the easiest ways that you can make an excellent first impression is by keeping the outside of your facility pristine. No matter how wonderful your products or services are, a poor first impression can steal away customers and business, deeply affecting your bottom line. However, by investing a small amount in the upkeep of the exterior of your commercial space, you may be able to improve and grow your Blacksburg area business.
Pressure Washing Services Around Blacksburg VA
One of the easiest options for improving the exterior of your warehouse, store, school or any other commercial building is by hiring professional pressure washing services. In Virginia there can be quite a bit of heat, sunlight and dust swirling through the air during the summer months, helping to bake grime and dirt into your walkways, parking lot, fencing and exterior walls.
What Is Pressure Washing?
Often referred to as power washing or waterblasting, pressure washing refers to cleaning something with a steady stream of highly pressurized water. Because there is so much pressure behind the water, it can blast away dirt, grime and even some stains that would otherwise be impossible to rinse off with regular cleaning.
Because of this high pressure, you definitely want to select a professional company to pressure wash the exterior spaces at your business. Different levels of pressure are needed to clean different materials, and using the wrong pressure or using the machine the wrong way could damage your building or pavement, leading to expensive repairs.
Request Your Quote!
"*" indicates required fields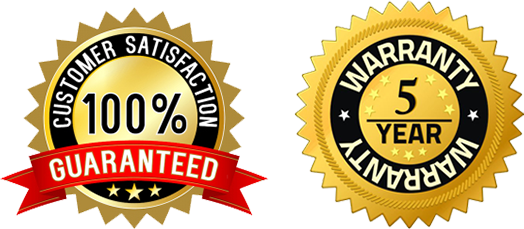 Why Does Your Business Need This Service?
Besides providing an amazing first impression for your customers or clients, choosing this service for your commercial building can provide a variety of amazing benefits.
It can protect your health by removing dust, algae, pollen, pollutants and even such allergens as mold and mildew from exterior surfaces.
It can maintain the overall health of your building, allowing the siding or bricks to last as long as possible.
It can maintain or improve the value of your building by improving the building's curb appeal.
It can get your building ready to paint or stain.
It can create a bright, clean appearance for your parking lot or parking facility.
It is an environmentally friendly cleaning method that requires only water rather than any chemicals for superb results.
It requires little effort or time yet provides astounding results.
Our Specialty Pressure Washing Areas
At Parmer & Sons Painting, we provide an array of fabulous pressure washing services as well as other painting, and coating services, to our many residential and commercial clients throughout the Blacksburg VA area. Our team is proud of the many area homes and buildings that we have helped to clean and restore. No commercial or residential property is off-limits to our team, and below are just a few types of buildings that we can clean and restore for you.
Even though your business may be housed in a warehouse or factory, that does not mean that you can let it become dirty and unkempt. Your wide exterior surfaces are like huge magnets for dirt, but we can quickly blast the dirt away in very little time.
If you are the owner or manager of a condominium or apartment building complex, we are here to help you take even better care of your residential community. Keep your residents happy and content by regularly cleaning the outsides of their residences at least one to two times every year.
When you keep the exterior of your office or storefront clean, you are showing your customers that you put a priority on professionalism and on those things that matter to them. Plus, this can totally change the look of your business if your storefront is currently coated with dirt, algae, gum or other pollutants.
Although you may not ever think of cleaning your parking lot or parking garage, a quick power washing session can transform this large area. Your parking structure represents your entire business, and you want it to match your store or office building. We can get rid of dirt, oil marks, tire marks and even bird droppings, making the concrete or asphalt look practically new once again.
Hospitals and Health Facilities
Hospitals and clinics are meant to portray the owners' commitment to overall health, and this is powerfully found in a clean and welcoming facility. When necessary, we can pressure wash buildings after typical clinic hours to avoid interrupting the daily flow of your facility.
We have experience in pressure washing all types of buildings and other exterior structures throughout the Blacksburg VA area. No matter how large or small your commercial or residential space is, let us help you keep its exterior clean with expert pressure washing.
The Parmer & Sons Painting Guarantee
At Parmer & Sons, we put a priority on the needs of our clients, always ensuring that we clean the exterior of your facilities just as we would clean our own. Pressure washing can transform the look of your entire building or home, and we want to be a part of your experience.
We know that you will be happy with our work. That is why we provide all of our clients with a satisfaction guarantee for any of our services. In addition, our team is professional, bonded and insured, providing you peace of mind for any size project you may have.
We encourage you to contact Parmer & Sons today to see how we can help you. We can also provide you with a free estimate and answer any questions you may have.