Only the Best for Your Blacksburg VA Commercial Property
Commercial Exterior Painting
At Parmer & Sons Painting and Staining, you can discover the area's best commercial exterior painting services. From our location near Blacksburg VA, our company serves the surrounding areas. Whether you own a commercial or medical property, we can help you get all of the painting options you need.
How Exterior Painting Can Help Your Commercial Property
When you hire a commercial painting contractor, they can help you figure out the best colors and materials for your painting project. Our team has years of experience. From the latest techniques to advanced tools, we know what it takes to deliver high-quality results each time.
The goal of commercial painting services is to maintain your property. Your commercial property is a lot like a car. Normally, you have to take your car to the mechanic for an oil change every few months. You also have to change the air filter, take it to the car wash and replace broken parts. Your commercial property is the same. If you do not maintain your commercial property, it will gradually fall apart.
Exterior paint can do more than maintain your property. It can also boost your company's appearance. By improving your curbside appeal, you can show your customers that you are a professional business.
Our painting services can help with a variety of different activities.
Repair holes and cracks.

Replace low-quality paint.

Eliminate mold and mildew.

Fix faded paint.

Get rid of missing spots.

Alleviate poor color choices.
Request Your Quote!
"*" indicates required fields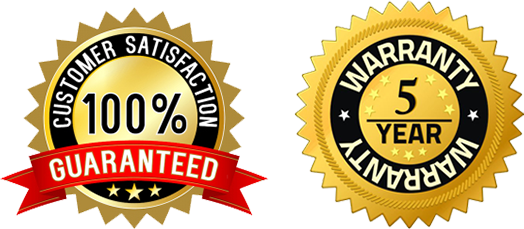 The Advantages of Getting Painting Services for Your Business
When you work with our company in Blacksburg VA, you can enjoy having a number of distinct advantages. Our team offers a satisfaction guarantee, so you can be confident in the quality of our services. In addition, you can enjoy working with a company that is fully licensed and insured.
Even if your paint job was originally perfect, it will degrade over time. This is particularly true for commercial properties because they are used so often. By getting commercial exterior painting services, you can fix damage to your walls and paint job.
Boost the Value of Your Property
If you are selling your property, you can increase your building's value by painting it. Sometimes, owners also use their property as collateral for business loans. By boosting the value of your business, you may be able to obtain a larger loan.
Reinvigorate Your Company
Some color schemes are clearly from the 1980s and 1990s. To appeal to new customers, you need a modern look. A fresh paint job is a fast, simple way to give your company a fresh start.
Make Your Company Appear Protected
When a business looks decrepit, thieves will target it. If your business is cared for, it looks protected and secure. In addition, a beautiful exterior will help you create a positive image of your brand.
If you want to achieve the best results, you need a commercial painting contractor you can trust. Parmer and Sons Painting and Staining handles painting projects for malls, commercial properties, medical facilities, college campuses and offices. Because of this, we can paint nearly any type of building. When you work with our team of professional painters, you can enjoy some of the following benefits.
We Understand the Latest Equipment and Painting Tools
Because of our experience, we know how to work with all of the latest equipment. We are familiar with new techniques and application styles. In addition, our team understands the properties of paint, substrates and finishes.
Our Team Is Thoroughly Vetted
You have spent years building your company. The last thing you want is random workers wandering around your property. When you use our commercial painting services, you never have to worry about our painters. We thoroughly vet every employee and subcontractor before they are allowed to go to a client's business. As an added measure of protection, we are fully insured.
Before we leave your company, we will check the entire site for potential problems. No matter how careful we are, some issues could appear later on. Because of this, we offer a satisfaction guarantee to all of our customers. If you are not completely happy with our work, we will fix it.
You Can Enjoy Having Flexible Schedules
You do not want to miss out on revenue, so your company needs to keep operating. To help your company run well, we offer flexible schedules. We can work on the weekend or at night. Our operations are designed to minimize downtime so that your company does not suffer financially.
When you hire a commercial painting contractor, you need to find someone who will stick to your budget. A good contractor will give you a budget estimate that matches the actual costs. Our technicians conduct an initial consultation with every customer. During this consultation, we will carefully review the parameters of your project. Because of this review, we can create a detailed, accurate estimate for your project.
Get Started on Your Painting Project Today
At Parmer & Sons Painting and Staining, we offer some of the industry's best commercial painting services. We can complete your project on time and within budget. Our team guarantees the quality of our work and our safety record. To get your free estimate on commercial exterior painting jobs, call us today.