Only the Best for Your Blacksburg VA Home
Keeping your home's fence in good condition requires regular paint and staining. Without it, the wood will begin to warp, splinter, and decay, ruining its appearance and its stability.
Painting a wood fence requires a lot of time and skill. You may not have enough of either one to do the job yourself, but you may also have reservations about hiring someone to do the work. Will they do it at a time that's convenient for you? Can you trust the people they'll send to do it? Will the bill be more than you can afford?
Parmer & Sons Painting and Staining can answer all these questions for you. We provide top-quality work, but we do even more than that. You will find that whatever type of fence you need to be painted, we can do it without making the job an expensive inconvenience for you.
The more you paint, the better your work. That's especially true when your experience is local. A painter with 20 years of work in a dry or cool climate will not know what is best in humid, temperate areas like ours.
Parmer & Sons Painting and Staining has been working in and around Blacksburg VA for years. We have dealt with every kind of painting situation you can imagine so you know we can take care of your fence painting or any other type of paint project.
Experts in Exterior Residential Painting
When you paint a fence, everything must be done right. The sun, wind, rain, and temperature extremes we face here on the Atlantic coast can quickly undo any paint job that hasn't been properly completed.
We know the best techniques for surface preparation and application to make sure that you get the maximum life from the work we do, protecting the wood beneath for years to come.
Request Your Quote!
"*" indicates required fields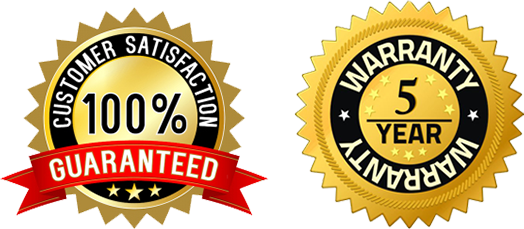 Fully Licensed and Insured
Not all fence painters carry the proper credentials to work at your home. We do. The painters we send to your job will be properly qualified and vetted, giving you peace of mind that they will provide quality work in a professional manner.
We also have liability insurance on our crew. This will protect you in the unlikely event that one of our workers gets hurt on the job or if someone else is injured as a result of our work. We'll provide worry-free work for your painting project so that you can focus on how great the finished job will look.
There's a right paint for every fence painting job, and one of the most important things you need to know is that you're hiring painters who know which paint to use. The wrong paint type will not last as long and probably will never look right.
The finish matters, too. Every situation requires careful consideration of which finish will work the best. If you use the wrong one, you'll end up with a fence that just doesn't look right. Our expertise and experience will guide you to the right decision on these important choices.
Skill in Modern Techniques
The trade of painting has moved far beyond simple brushing. Painters today use a variety of brush types plus rollers, sprayers, sponges, and countless other tools. These tools allow us to create a unique and beautiful look that is just what the customer wants.
When you want your fence painters to do more to your fence than just to put on a fresh coat, we're the choice for you. We'll provide samples and photos of our work to help you get an idea of what will look best for your fence.
Let's get down to the dollars and cents. Almost anyone can go into business as a painter, but that doesn't mean they can actually paint. It just means they can do a cheap job--and it will be worth every penny. Our pricing is fair, honest, and accurate. We also provide free estimates so that you know exactly what to expect before you hire us.
We also value your time. Instead of stuffing our schedule with as many bookings as possible, we focus on smart planning so that we can complete a job on time and arrive at the next appointment on the date we promised. We won't leave you waiting for days and weeks. We'll get your project start and completed on time as promised.
Having contractors come into your home can be uncomfortable. No one likes to have a group of strangers in or even just around the house when no one is home. We understand how important that is to you because it's important to us too. That's why we go the extra mile to help you feel safe.
All of our employees are thoroughly vetted. We won't hire or keep an employee who presents a danger to your home or family. Rest assured that everyone who shows up at your house to work on your paint is trustworthy and will leave everything just the way they found it.
5-Year Warranty Protection
Too many painting companies rush in, do a job, and disappear, never to be heard from again. If you have a problem, they'll never come back to make it right. Instead, they'll leave you stuck with poor workmanship and a substandard look.
We take a better approach. First of all, we'll do the job right to begin with. That's why we spend so much time on surface preparation, paint selection, and quality application. Yet we understand why you would want reassurance in writing. That's why we provide a five-year warranty on our work. If something doesn't look right, we'll take care of it.
Any type of painting job is a big project. Few homeowners have the time or knowledge to do it themselves, especially with the busy schedules we all have. Contact us today to talk about how we can get your fence painted beautifully with quality work and peace of mind.