Only the Best for Your Christiansburg VA Commercial Property
Professional Commercial Painting in Christiansburg VA
How your business looks on the inside and outside can greatly affect how people perceive it. At Parmer & Sons Painting, we help you make your interior and exterior surfaces look seamless and attractive with our commercial painting services. Whether you want the paint to coordinate with your brand or simply look nice, our skilled team can help. We have been painting businesses in the area for years and take pride in the results we produce, which show our commitment to being one of the top commercial painting contractors.
Efficient and Experienced Painters You Can Trust
Our painters are skilled tradespeople who have passed screenings and have good references. All our commercial clients are important to us, and one way that we demonstrate it is by sending painters we would trust to handle our own painting needs. Every good painter still needs the right accessories and equipment in order to finish jobs on time. This is why we make sure our painters know the right paint application methods and know how to use the latest equipment, which also makes tasks that used to take longer take less time. The painters are familiar with substrate properties, paint types and more. They are people who demonstrate a strong work ethic and never sacrifice quality in any steps. Our business is licensed to show that we are capable, and we carry full insurance to show all our customers that we take full responsibility for our painters and their work.
Your Satisfaction Is Our Priority
To assure you that you will be satisfied, we offer a five-year warranty on our work. It also comes with a 100% guarantee that you will be satisfied. The confidence we have behind that guarantee and warranty comes from the skilled painters we hire. It also comes from our strong commitment to customer service, which is incorporated into every aspect of our work. From start to finish, we listen carefully to your needs. Thorough planning and good communication are important to ensure that we minimize inconveniences, provide you with the exact result you want and address all your needs. Many of our commercial customers prefer to have painting projects scheduled during planned closures or at other times when the business is less busy. We are flexible and do our best to minimize or prevent costly downtime.
Request Your Quote!
"*" indicates required fields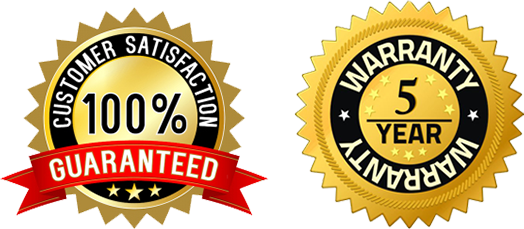 Serving All Types of Businesses in Christiansburg

Our valued clients have given our commercial painting contractors the privilege of serving a wide range of industries. From grocery stores to medical buildings, we know how to address the unique needs of your industry. We are also familiar with the needs of all sizes of businesses. Whether you own an established strip mall or a new retail store, we can help. With their ability to work in any environment, our team can paint efficiently in noisy automotive shops, quiet boutiques, busy offices or anywhere else while still delivering exceptional results.
How Can Professional Commercial Painting Benefit Your Business?
Differentiating yourself from your competitors is one of your top goals, and we understand that. In addition to the other unique offerings or benefits of working with us, we give you another way to stand above competitors. If you have a trusted brand that is associated with a certain look, we can recreate that look on the interior or exterior.
We can touch up surfaces with the same color or apply an entirely different one if you want to rebrand or accomplish a certain goal. Maybe you want to make interior office spaces more tranquil for stressed employees. If so, we can help you select the right colors or patterns to inspire tranquility. Perhaps you want to repaint the exterior to attract more customers or even commercial tenants. We discuss all your needs with you to help you find the right colors or create the ones you are envisioning.
When your paint is in good condition, it does more than produce aesthetic benefits or branding benefits. It can increase property value as well. This applies to interior and exterior commercial paint. On the outside, it helps protect your building from the elements, water damage and similar risks. Inside, paint can help protect walls from unnecessary moisture exposure, mold and more. Professional commercial painting contractors may even offer more benefits with their services. For example, when they work on the exterior to prepare it for painting, they may notice damage or signs of a pest infestation. Those are the types of problems that worsen and become expensive quickly, and they may otherwise go unnoticed until later.
Get a Commercial Painting Estimate in Christiansburg VA
Ready to have your business look better and start the process? As one of the top commercial painting contractors in the area, we can turn your ideas into a fantastic result. Our team can consult with you on your needs for scheduling, specific paint colors, decor themes or anything else. For a free commercial painting estimate in Christiansburg VA, please call Parmer & Sons Painting.