Only the Best for Your Blacksburg VA Home
We Can Help Make Your Deck Look Great
A deck may add thousands of dollars to the value of your Blacksburg VA home. However, if it isn't properly maintained, it could actually reduce the value of your home, and you may have trouble selling your property in a timely manner after putting it on the market. Fortunately, the folks at Parmer & Sons Painting and Staining offer a variety of services that allow you to keep your deck in good condition for years to come.
Staining a Deck Can Protect It Against the Elements
Deck staining can be an easy way to make this component look great while protecting it from water, sun and other forms of damage. It may also prevent splinters from forming, which can make this component safer to walk on. Finally, staining your deck may make it less attractive to pests that consider wood to be a primary food source. By keeping pests away from your deck, you minimize the risk that they will find their way into your home.
What Color Should You Paint or Stain Your Deck?
Before work begins, our team will work with you to provide a variety of color options that we feel are appropriate for your deck. Many homeowners opt for gray, white or black because these colors tend to fit in regardless of what color your home's siding is. Furthermore, darker colors tend to be easier to maintain because they do a better job of hiding stains, scuffs and other imperfections. Therefore, you don't have to clean your deck as often as you would if you go with white, beige or other hues that have a tendency to magnify surface flaws.
We Can Help Rebuild a Damaged Deck
In the event that your deck is showing signs of its age, we can help to restore this component to its original condition. Prior to beginning a deck refinishing project, we'll send someone to your home to determine the scope of the damage and what needs to be done to properly restore it.
Request Your Quote!
"*" indicates required fields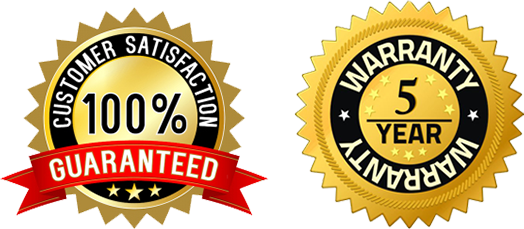 Offering Quality Customer Service Is Our Top Priority
Our goal is to make sure that you are 100% satisfied with the work that we do on your property. We strive to achieve this goal by only hiring qualified employees and subcontractors who undergo a rigorous evaluation process before they are hired to ensure that they are capable of meeting our high standards.
We also guarantee our work for up to five years after a project is completed. However, even if a problem arises outside of the warranty period, don't hesitate to give us a call. We'll be happy to resolve the issue in a friendly, timely and affordable manner.
We Are Fully Licensed and Insured
As a fully licensed and insured contractor, we can help to remedy any damage that is caused to your home during the course of a deck staining or refinishing project. Furthermore, if an employee is hurt while on your property, Parmer & Sons Painting and Staining will work with that person to resolve an injury claim.
It's important to note that we comply with relevant safety regulations to minimize the risk that someone gets hurt while performing a task. We also take a number of precautions to ensure your family's safety.
Furthermore, after a project is completed, our team will inspect your property to ensure that it is free of wood chips, nails or other hazardous debris. If you notice any debris in your yard after we leave, feel free to contact us at your earliest convenience. We will be happy to send someone to your home to collect and dispose of anything that was missed during the final cleanup.
Projects Will Be Finished In a Timely Manner
We understand that you don't want strangers on your property for weeks at a time. We also understand that your neighbors will only put up with the noise that a home improvement project can generate for so long. Therefore, our team will work with you to create a project timeline that minimizes any interruption that we might cause.
Was Your Deck Damaged in a Storm?
If your deck was damaged in a storm, your homeowners insurance policy may cover the cost of any repair work that we perform. We may be able to work directly with your insurance company to ensure that payment is made in a timely manner. In the event that you need work done before a claim can be approved, it may be possible to pay for services rendered over a period of several months.
At Parmer & Sons Painting and Staining, we want to make sure that you get the most for your money. During your initial consultation, we will provide a free quote so that you'll know how much a deck staining or deck refinishing project will cost. We can also answer any questions that you might have regarding the type of paint or stain that will be used for your home improvement project. Don't hesitate to call us today to learn more about how we can help keep your property in pristine condition.