Only the Best for Your Blacksburg VA Home
We know that you're a busy person. You've been looking forward to giving your Blacksburg VA, home a new color scheme inside and out. You also know, however, that a professional paint job should be left to professional residential house painters.
Professional work shouldn't cost you an arm and a leg, and you know it. Our work isn't the lowest price around, but it isn't shoddy workmanship that won't last either. If you're asking yourself, "Where can I find expert house painters near me?", then Parmer & Sons Painting and Staining just might fit the bill.
Why Painting Expertise Is a Must
Our team has an in-depth understanding of all the characteristics of different varieties of paint, and this is invaluable when painting your home. In the first place, kitchens and bathrooms need paint that has a higher humidity and heat tolerance. Children's rooms require washable paints that have been properly prepared.
On top of that, you may need to work around textured surfaces such as stucco or popcorn ceilings. Our experts will keep an eye out for any textures that might negatively affect your paint job. If it's an exterior job, our exterior painters will make sure to have the surface cleaned beforehand, which will keep your surface pristine when the job's finished.
A key reason people look for residential painting services is to make their home express who they are. You can get rid of those old beige walls and have your favorite colors covering your halls and living room. You can choose to have different colors for your interior and exterior. Once you have the walls you want, decorating your rooms will be easier and much more fun.
If you aren't sure what color you want for your house or condo, our residential house painters can consult you on what we think would be best. You'd be surprised just how some color combinations can do wonders for your bedroom or bathroom.
Request Your Quote!
"*" indicates required fields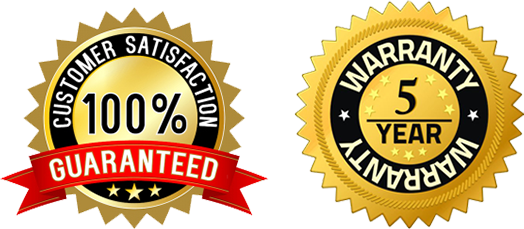 Protecting Your Home and Its Value
It's a proven fact that a new coat of exterior paint can lead to a return on your home's value of over 100% in many cases. It tells prospective buyers that they won't have to do a lot of work on the property if they choose it.
Even if you don't plan on moving away, a new paint job will act as an extra layer of protection against the elements, and Blacksburg VA, gets plenty of abuse from the weather year-round. It gets heavy snow in the winter, lots of rain in the spring and summer and intense heat for several months. New paint can protect your walls against all of that. It can also protect against certain types of pests.
Improving Your Curb Appeal
Whether you want a color that makes you stand out or one that fits with the latest trends, a new coat of paint on your exterior will make your neighbors stand in awe. People outside your neighborhood will get a good first impression of your home if they see a new paint job. It'll be even better when they see what our team's done to the inside if you're entertaining.
Top Quality Materials and People
We're a fully licensed and insured business offering expert residential painting services. Our team knows what makes a high-quality paint stand out from the competition. It should spread easily, go on smooth and opaque, never crack and dry after about nine hours.
For this reason, we may use paints that are only available to professional contractors. You'll appreciate the difference, however, when you see just how beautiful your home will be in the end. A new coat of paint should last a minimum of five to seven years. We also have a five-year warranty on all of our projects, so you can be sure we'll fix any mistakes if we make them.
What Surfaces Do We Work On?
Our residential house painters can handle any project of any size or difficulty. Although our most common projects are, of course, walls and doors, we can also paint:
Cabinets

Windows

Baseboards

Ceilings

Staircases

Garage doors

Decks, patios and porches

Gates and fences

And more
When you work with Parmer & Sons Painting, you can rest assured that we'll treat your home with the same level of respect that you do. Every one of our painters is vetted before they're ever allowed into someone's home. We know all the latest techniques and how to use the newest equipment in the industry.
We pride ourselves on our commitment to excellent customer service, and satisfaction is 100% guaranteed on every project. We'll fit within your schedule whether you want to be home to oversee the project or not. We'll also try to fit within your budget, and we provide free estimates before we begin.
When we're finished, we'll clean up every spare brush, paint can and roller. Your house will look just as it did before except for your great new paint job. Contact Parmer & Sons Painting and Staining in Blacksburg VA, today to schedule an estimate or to learn more.