Only the Best for Your Blacksburg VA Home
Keeping your home looking its best is a point of pride for many homeowners. Making sure it has a good paint job is an important part of this. Whether it's regular household wear and tear on interior walls of your home or the elements beating down on the exterior, your home's paint job has to put up with a lot of abuse. Beyond appearance, your home's paint job also protects your siding and other crucial parts of your home from damage.
When your interior or exterior paint job starts fading or peeling, Blacksburg VA homeowners are happy to know that Parmer & Sons Painting is here to help them out. There may be a variety of reasons that you would not want to tackle this job yourself. You might lack the tools and equipment, or maybe you just want the satisfaction of knowing the job will be done by experienced pros. You know the work needs to be done, but you don't want just any random person working on your home.
Home Painting Specialists
When you do a search for "painters near me," you'll get many results. When deciding between companies, we want you to know that our home painters are second to none in this industry. We understand that Blacksburg residents want painters who will get the job done right. We also know you have a budget to stay within. This is why our team offers the best of both worlds by providing affordable painting services that achieve high-quality results on a consistent basis.
Request Your Quote!
"*" indicates required fields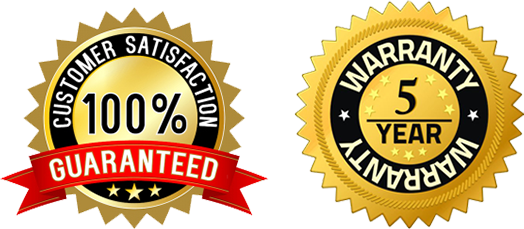 You'll Be Putting Your Home in Good Hands
When hiring any contractors to work on your home, you want to have confidence about who is doing the work. At our painting company, you can rest assured that our team members are:
Carefully vetted, experienced and trained staff.

Familiar with all the latest painting equipment and techniques.

Committed to providing an incomparable customer service experience.

Licensed and insured, so you'll be covered in any situation.
Another way you are putting your home in good hands with us is through our extensive preparation work at the beginning of every job. We take care to use tape, plastic and drop cloths to protect your home's surfaces. Any furnishing is either moved out of the way or completely covered to ensure it's protected throughout our painting process.
While doing our work, we try to minimize the sprawl of our work area and its impact on your day-to-day life. Upon completion of the job, we are also extremely thorough in our clean-up procedures. Additionally, our team stays in close communication with you throughout the entire process. We will listen to any concerns you bring to us and address them promptly.
The Ideal Combination of Quality, Time and Price
As a homeowner, there are three main things you want from any home painters you hire. Quality needs to be the highest priority. There can't be uneven patches of paint or visible flaws anywhere. There need to be seamless transitions where there are changes in color with no overlap between the colors. At our painting company, we have you do a walk-through with us so that we know you're completely satisfied before we accept your payment.
The next major consideration is time. You have a life to live. This is probably why you are hiring someone else to handle this messy and time-consuming job for you in the first place. Many people have had bad experiences with contractors where they think the job will be done quickly, but their home ends up looking like a construction site for weeks on end. At Parmer & Sons Painting, we get your job done quickly, so you can get on with your life.
Finally, you don't want to pay an arm and a leg to have your home painted. When you hire us, we'll give you an extremely competitive estimate for all of the work you need to have done. There won't be any hidden fees or extras. You know what you'll be paying ahead of time, and you'll be paying for a professionally completed job every time.
Contact Our Professional Blacksburg VA Home Painters Today
Whether you need exterior or interior painting work done, give us a call for an estimate. At our company, we know paint. We are experts at matching color shades to ensure we'll get any room in your home or your whole house looking exactly the way you want. Feel free to look at the pictures from our past projects on our website. These will show you the transformations we have accomplished for others. Beyond exterior and interior painting, you'll also be happy to know that we do pressure washing and deck staining.
We are so confident that you will be pleased with our work that we guarantee your satisfaction. You have our five-year guarantee on our paint and our workmanship. Maybe you are redoing one room in your home and need just the right paint job to get the new look started off on the right foot. Perhaps you have an older home, and you need the entire exterior painted. A complete interior painting job can also make a home look fresh and vibrant if you are putting it on the market. Whatever the reason is that you need home painting work done, please contact our team at Parmer & Sons Painting and Staining if you want the job done quickly, professionally and within your budget.